Back to school information!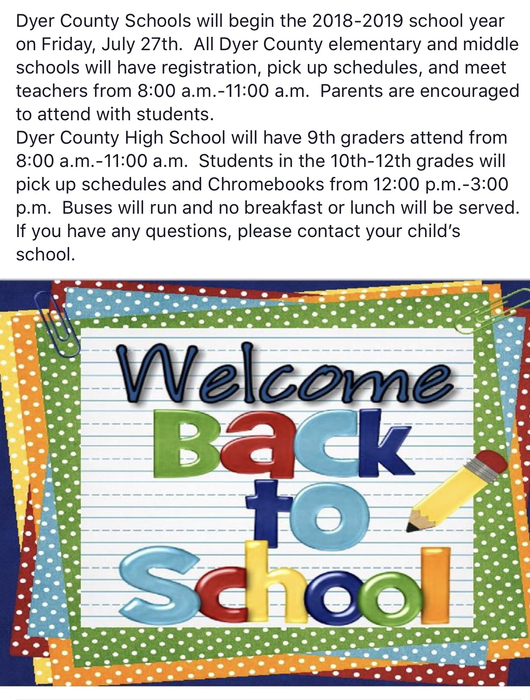 Please join us for a Back to School Bash at Dyer County High School, July 26th at 6:00, to kick off a great school year!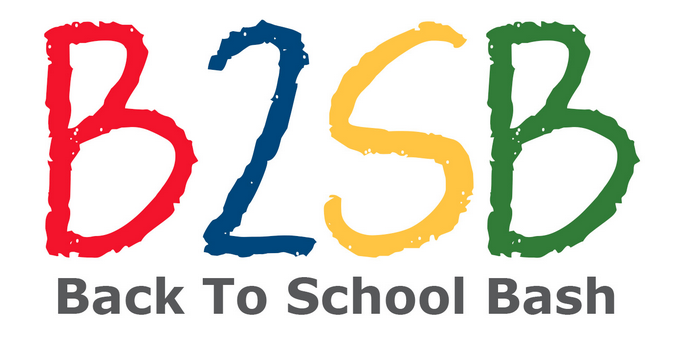 School Supply lists are available in our documents. Won't be long now!!! Enjoy the rest of your summer!

Welcome to the new page! We will be posting lots of important dates soon. Quick reminder school starts July 27th 8:00-11:00. When supply list are ready they will be posted here as well.

Finley will have open registration. Please see details.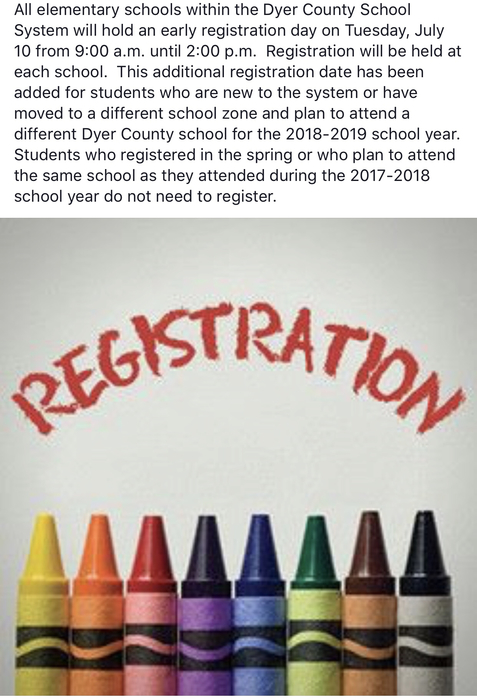 Happy Memorial Day!!!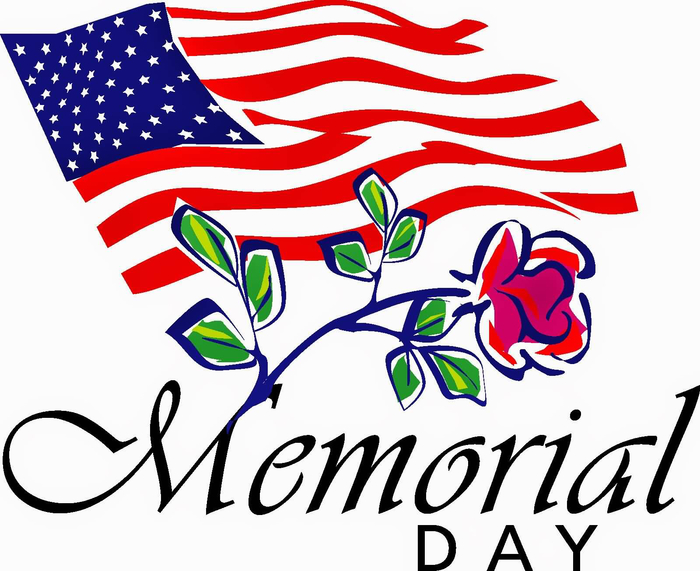 Awards Day Wednesday May 23rd at 9:00 in the gym. Students who are receiving an award had a letter sent home last week.