All Dyer County and Dyersburg City Schools will have an early dismissal at 1:45pm today, April 13, 2022, due to the threat of severe weather. Please be safe.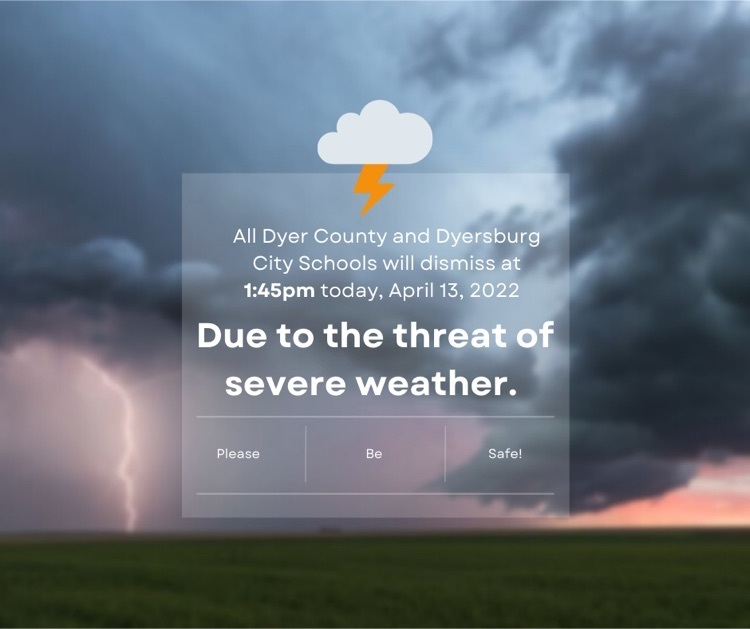 Elementary Spring TCAP Schedule!
Due to the threat of severe weather, all Dyer County Schools will dismiss at 11:30am today. Please keep an eye on the weather and stay safe, Choctaws!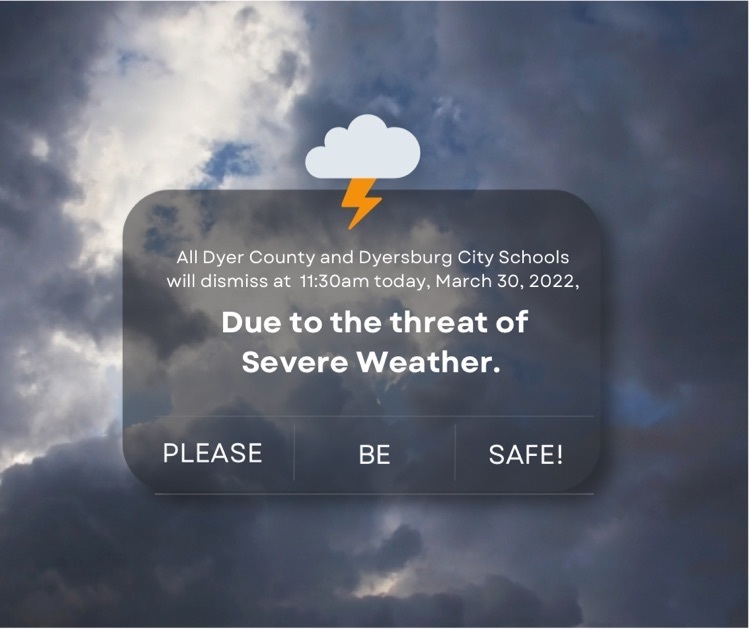 Parents, please be on the lookout for a 2022 Choctaw Summer Learning Camp application! Applications are being sent home as early as today.
Set those alarms, Choctaws! We will see you in the morning! #dyercountyschools #springbreakisover #backtoschool #gochoctaws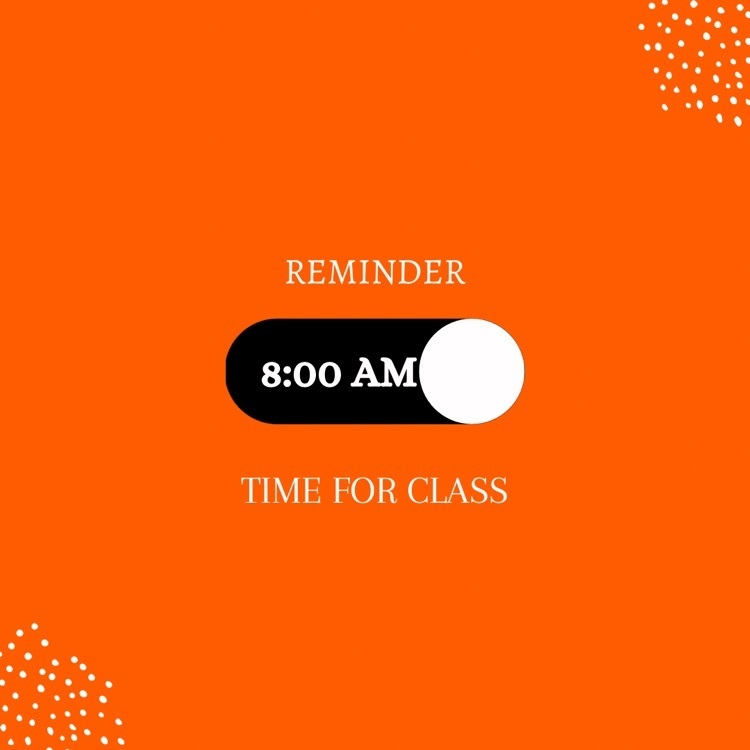 We hope you all have a great break! 🌷 Classes will resume Monday, March 21, 2022 at 8am. #dyercounty #choctaws #dyercountyschools #springbreak2022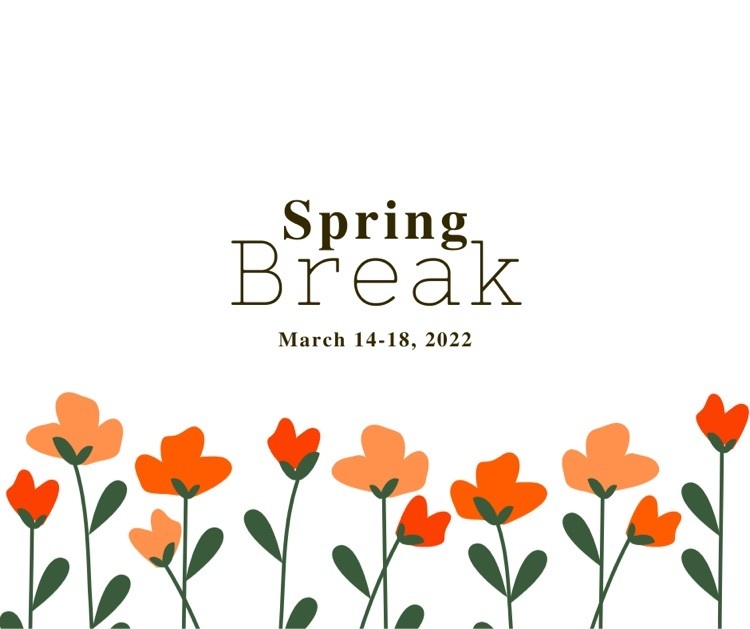 For the safety of our students and staff, we will continue to monitor the road conditions. If there is a change in this decision, we will notify you early tomorrow morning via the website, all social channels, and team reach. Stay safe, Choctaws!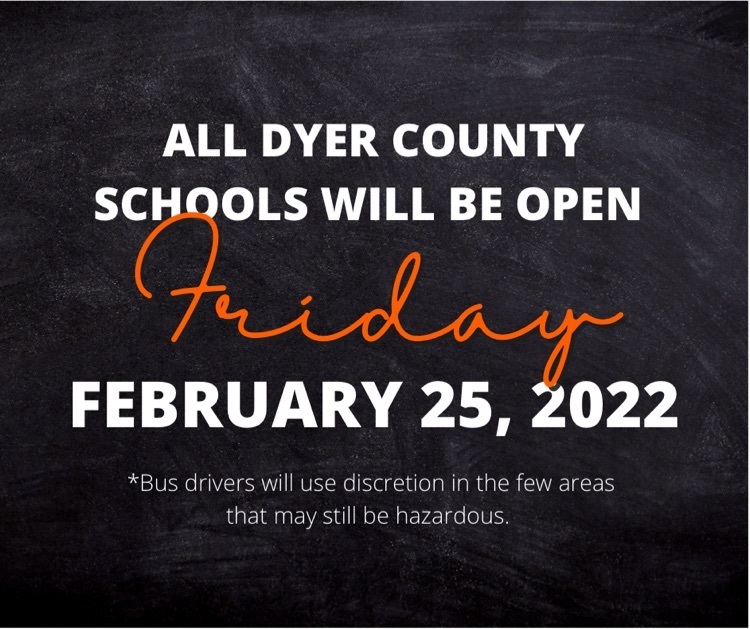 The safety of our students and staff is our top priority. Stay safe and warm, Choctaws!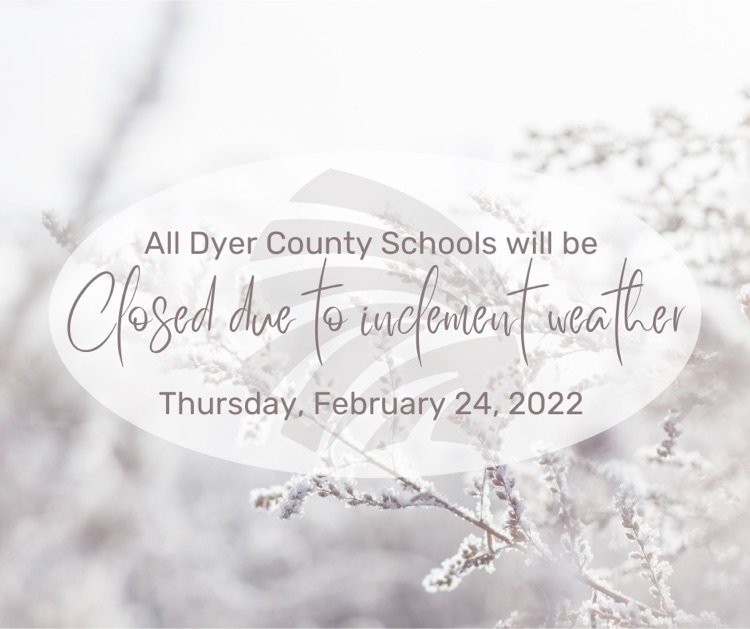 We invite parents of the fourth and fifth graders and any Veteran who would like to attend! Join us Wednesday.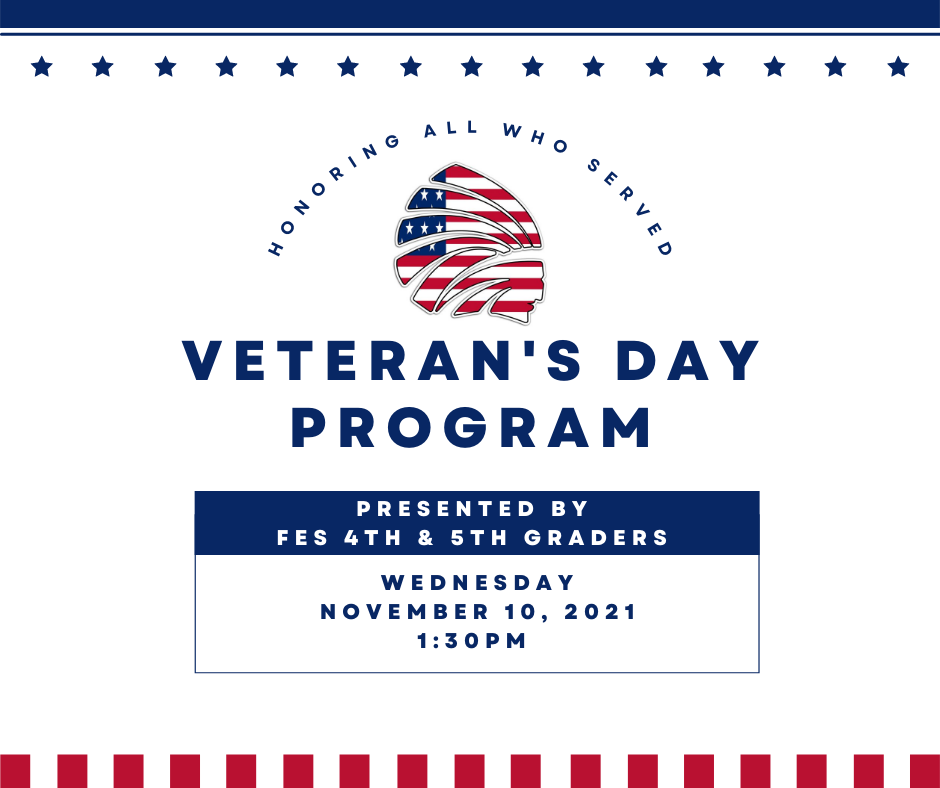 Beginning Monday, November 8, 2021, all Dyer County Schools will transition to Phase 4. Schools will operate with no restrictions. Enhanced cleaning procedures will remain in place at all schools.
Don't forget our Fall Festival is this Thursday, October 28 from 4:30-6:30pm. Join us for a night of fun! All activities will be held OUTSIDE this year. We look forward to seeing you!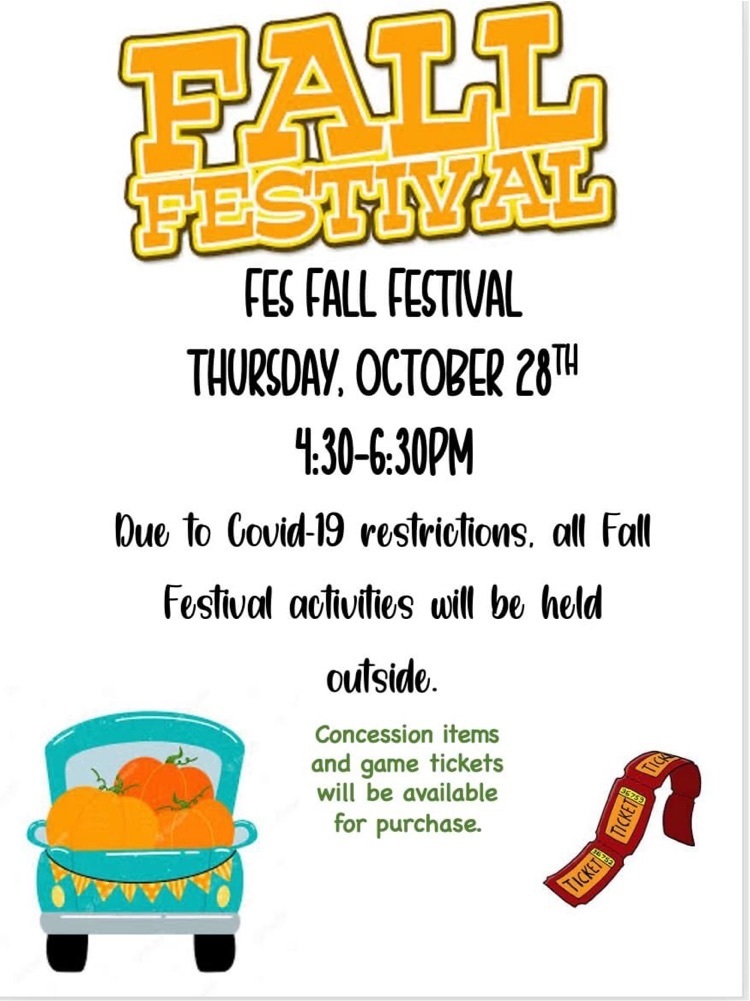 All Dyer County schools will be closed next week, October 4-8, for fall break. Classes will resume Monday, October 11. We hope everyone has a fantastic break!

Reminder: No School Monday September 6th


Picture Day is August 24th

Please check schedule for first day of school events. These are located at the bottom of the screen in the news section. See you all soon!

Please continue to check calendar for updates.

Penguin Patch Shop is still open! Check out the News section for ordering link.

Food Drive Ends Dec. 9th, bring in those canned/boxed food items

Friday October 30th is Pink Out Day.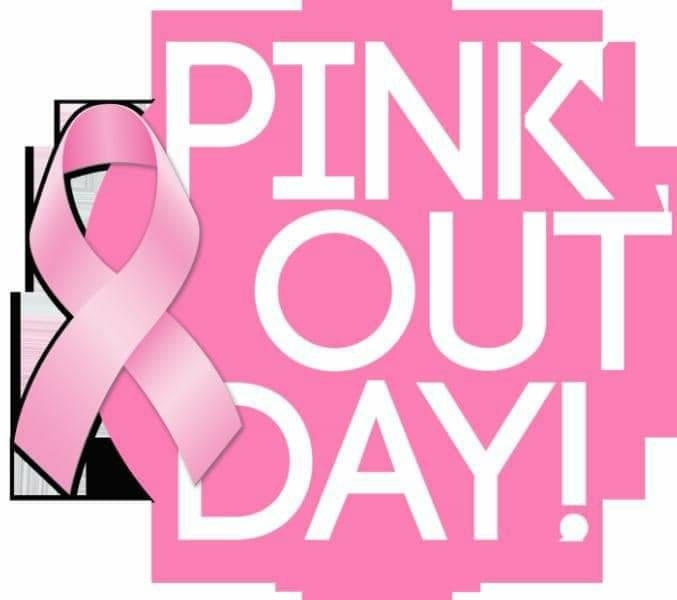 Pumpkin Decorating Time!!!