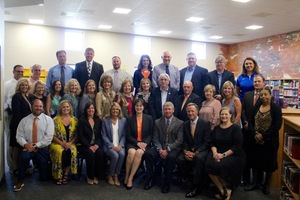 Governor Bill Haslam and Commissioner of Education, Dr. Candice McQueen, visited the Dyer County School System today. The governor and commissioner toured Dyer County High School, explored the new STEM lab and visited Mrs. Jessica Murray's Algebra classroom. Mrs. Murray served on the governor's education cabinet for the past two years. The governor and commissioner ...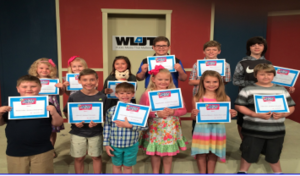 Congratulations to the students who received the WLJT 2018 Young Writers and Illustrators Awards. The Dyer County School System was well represented. Way to go Choctaws!Kindergarten:Runner-Up: Weston, Sugar's Story, Holice Powell School, DyersburgFirst Place: Clare, Unicorn World, Holice Powell School, Dyersburg1st grade:Runner-Up: Silas, The Ninjas, Holice Powell Scho...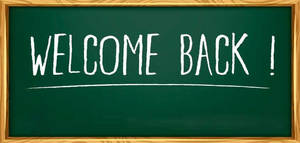 Welcome to the Dyer County Schools website. All of our district and school information can be found here. Our school system strives to be the best we can be. The secret to our success is actually no secret at all. We have strong community ties and each of our schools is family oriented, which enables our students to persevere into life past graduation and to obtain t...